News:
Student poster competition - MAPP winner
28 / 06 / 22
A MAPP researcher won the Department of Mechanical Engineering, University of Sheffield, second-year PhD student poster competition.
It was the first in-person competition in three years.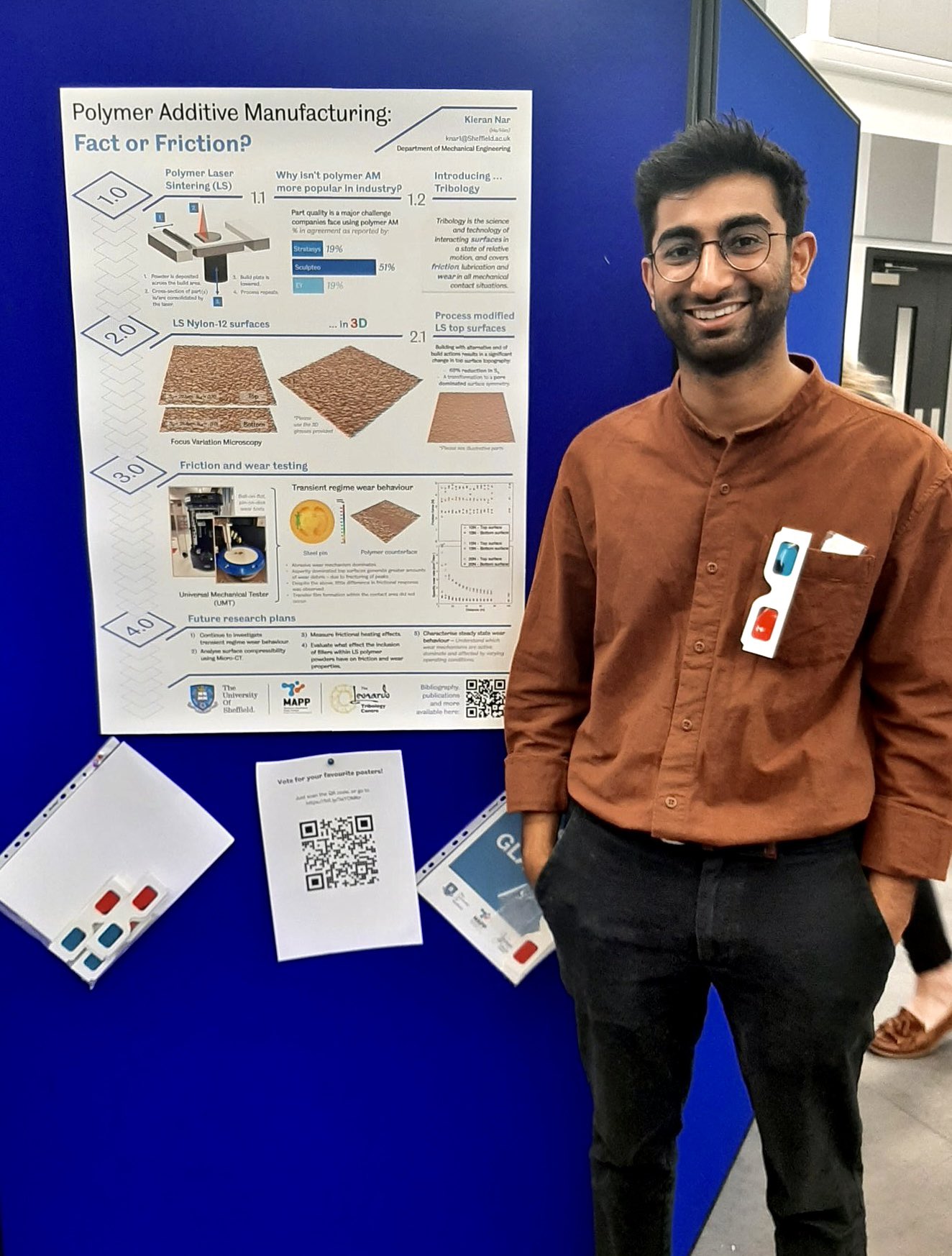 Kieran Nar, a MAPP-aligned PhD researcher, said: "It was great seeing my research come to life through the use of 3D glasses and learning more about other fascinating work being carried out in the department.
"My poster summarised my doctoral work which involves investigating the friction and wear properties of Laser Sintered polymer components. To date, this includes characterising their topographies as well as their tribological performance during the transient regime."
The Department of Mechanical Engineering's second-year PhD poster competition gives the department's students the opportunity to visually showcase their research work and allows the department to see their work first-hand. The students create their posters and the department prints them.
The department is invited to see the posters on a set date and then everyone votes for their favourite. The competition was held on June 14th 2022.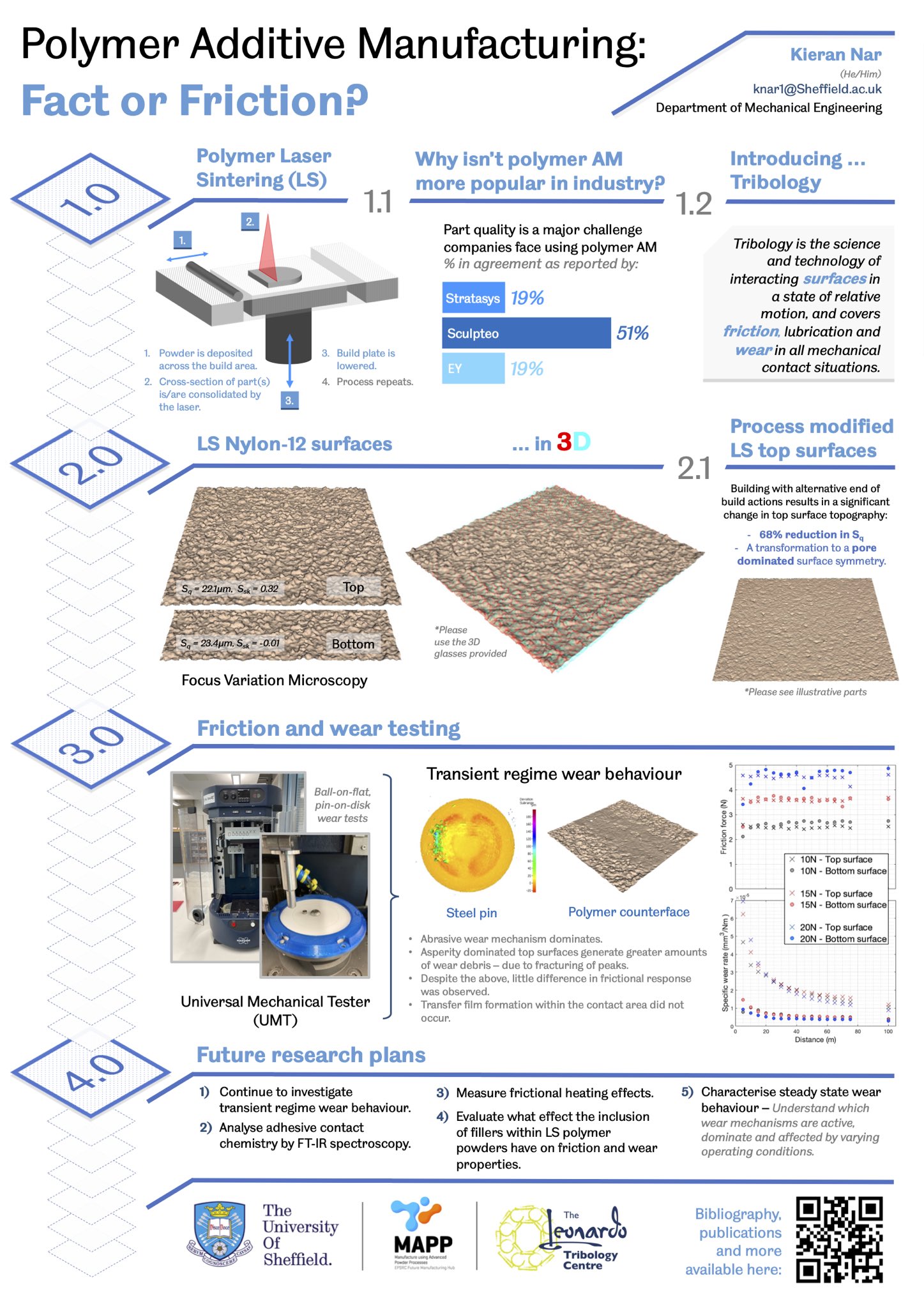 The MAPP Stand was a hit at the Exploring STEM for Girls event at the Octagon on the 4 May 2023.<...

Please refer to the following for more information on the HEAT-AM project: Funder: Aerospace Technology Institute and Innovate...