News:
MAPP 2nd International Conference
14 / 09 / 23
An Overview of the MAPP 2nd International Conference
by Rachel Park
The MAPP research programme hosted its 2nd International Conference in Sheffield, 28-29 June. The event was hosted to highlight, share and celebrate the breadth and diversity of the research that is being conducted under the MAPP banner and to bring together many experts from across the interdisciplinary field of advanced manufacturing using powder processes.
Originally scheduled to wrap up in September 2023 after 7 years, the MAPP research programme has now been extended to June 2024. Professor Iain Todd, MAPP Director, explained: "Like all of the UK's research hubs, Covid affected MAPP, particularly in terms of outreach and deliverables, one of its key goals. On this basis, the project has been granted a 9-month extension. There are no extra funds, just additional time to facilitate wrapping up the research programmes." If this event has shown anything, it is that there is a wealth of talent and research going on across UK universities and internationally — a great deal of it is being tested and applied through strong industrial collaborations.
Professor Todd went on to emphasise what he believes to be MAPP's greatest success: "I think the biggest thing we've achieved with MAPP is the introduction of 'big science' to the manufacturing sector and we are just starting to see the dial moving on this."
The MAPP event was very science intense. This is unsurprising given the high numbers of extremely intelligent scientists – proven experts in their field/s — who are contributing to MAPP projects. Delving deep into the science, they are working out how to apply that science to powder materials, advanced processes and systems.
It is hard to get into one short review the vast breadth and depth, not to mention the intensity, of the research that MAPP has enabled. I doubt the full two days of the conference covered it all, to be honest; and they tried really hard. No more so than during the session dedicated to Flash presentations given by early career researchers. 19 of them squeezed, brutally, into 40 minutes. The 5 main themes of the conference sessions did provide relevant insight and these were supplemented with invited speakers from outside of MAPP who raised awareness of parallel research across the world.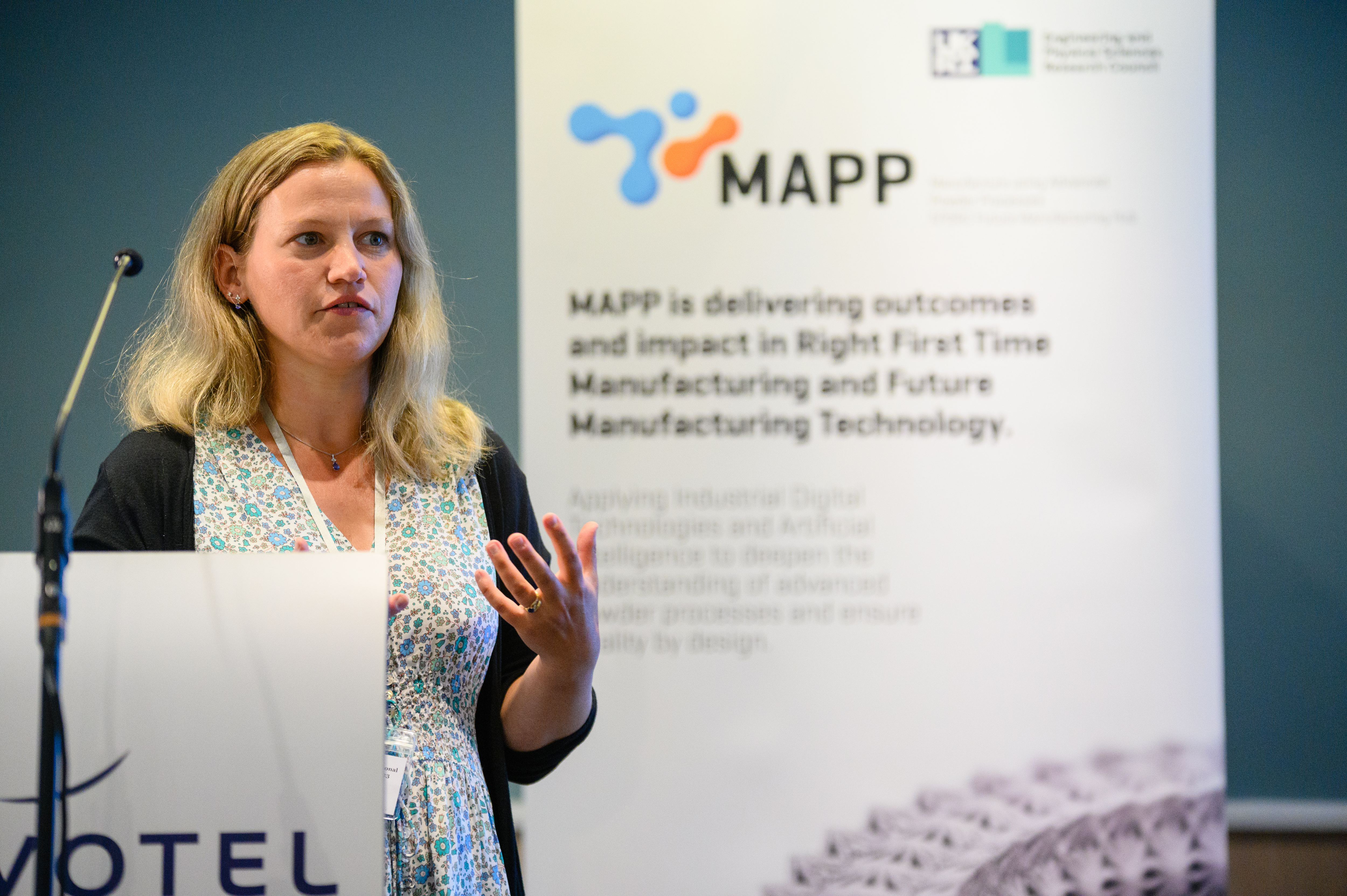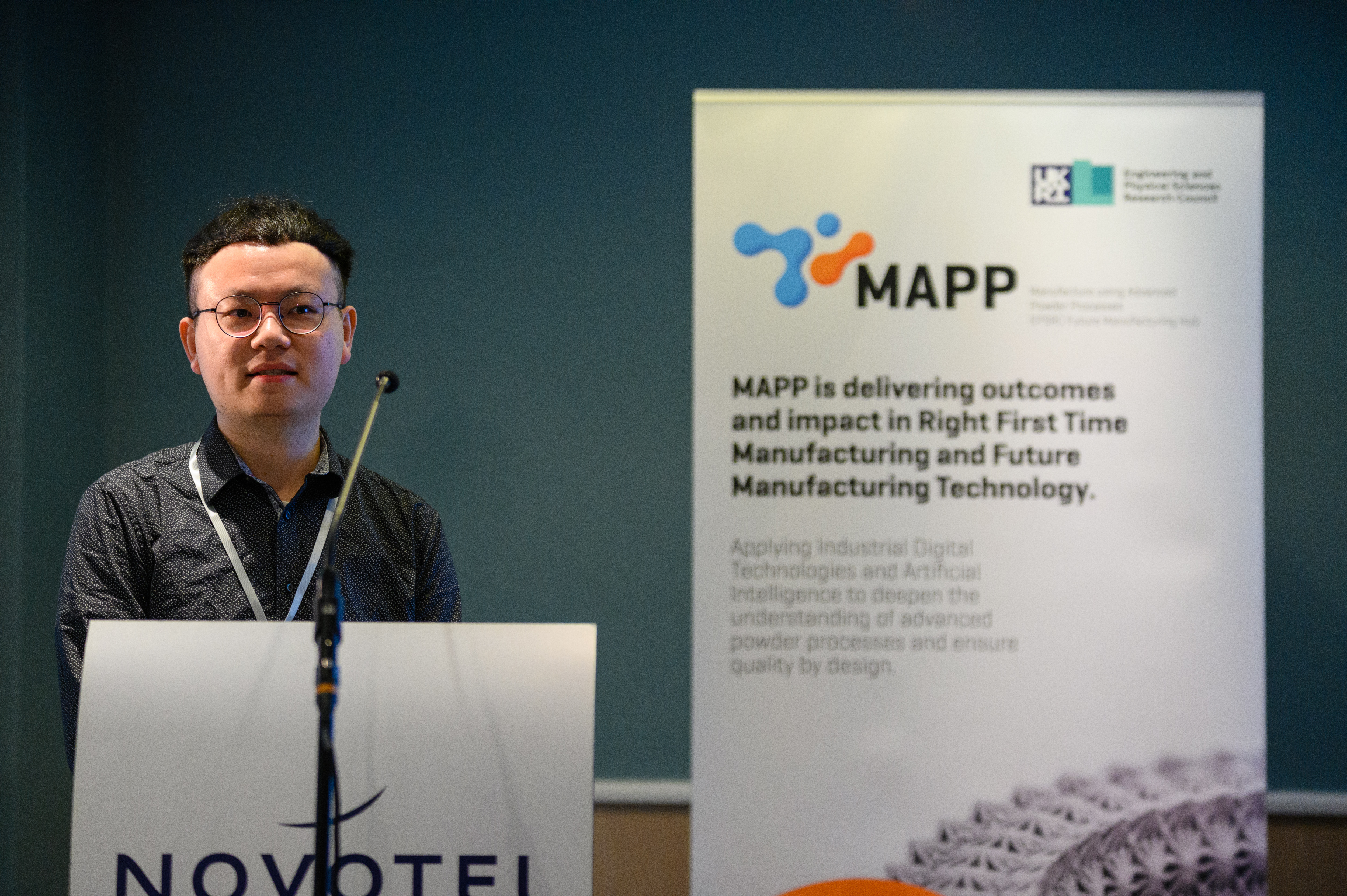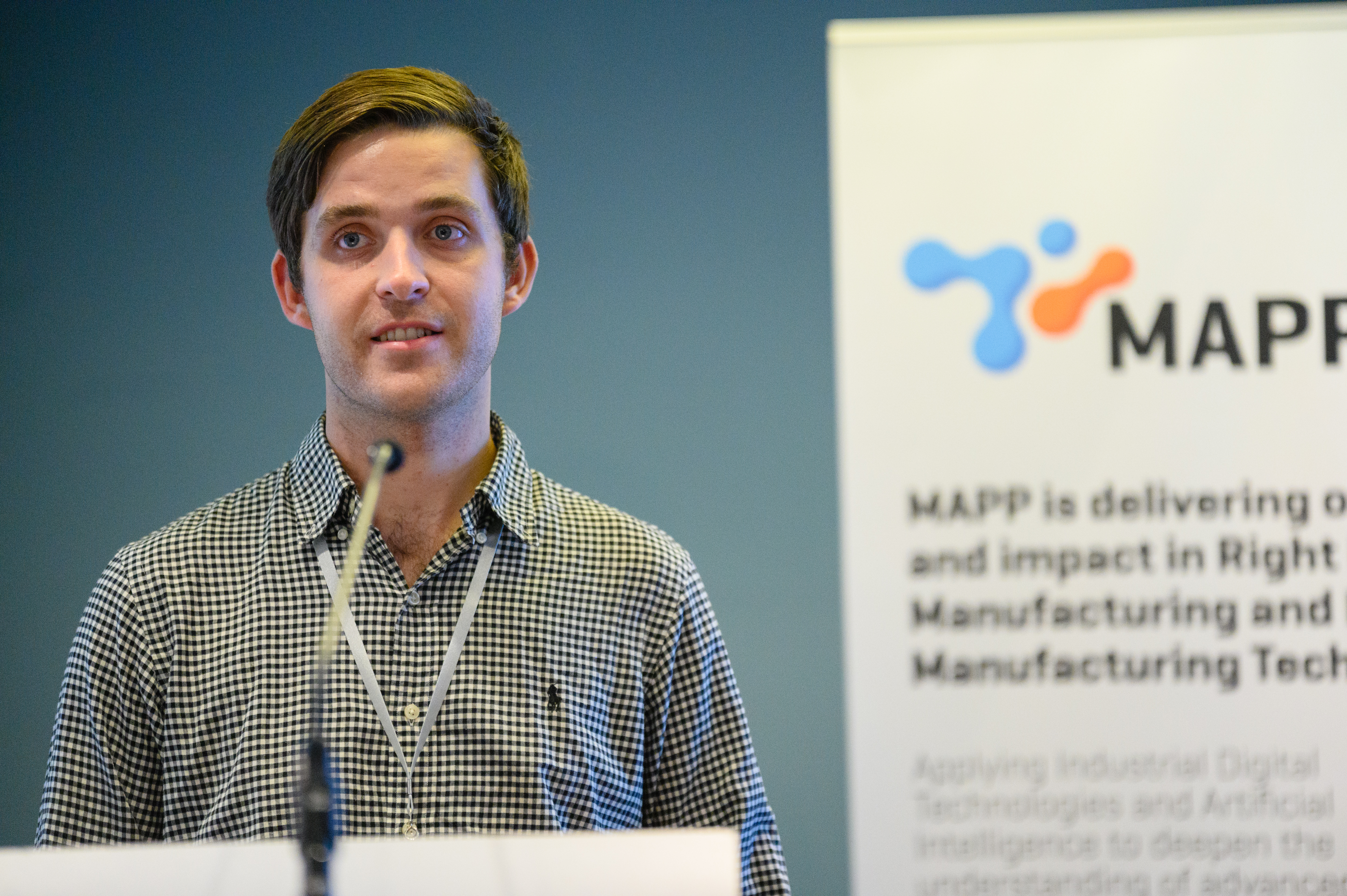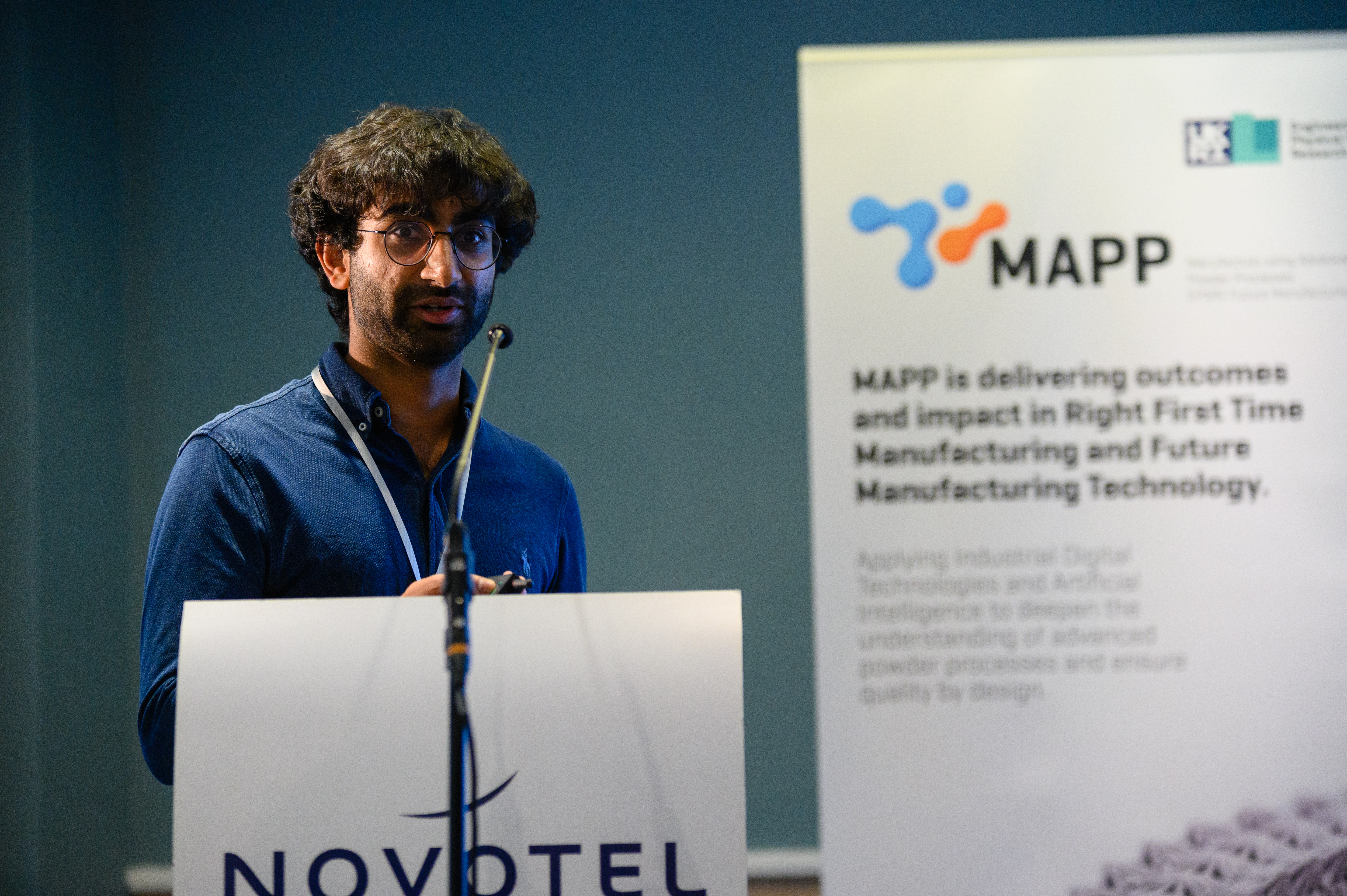 The conference programme was packed with speakers fully invested in their subjects. It showed in the content and the delivery. Passion, practical knowledge and professionalism were evident throughout the whole programme.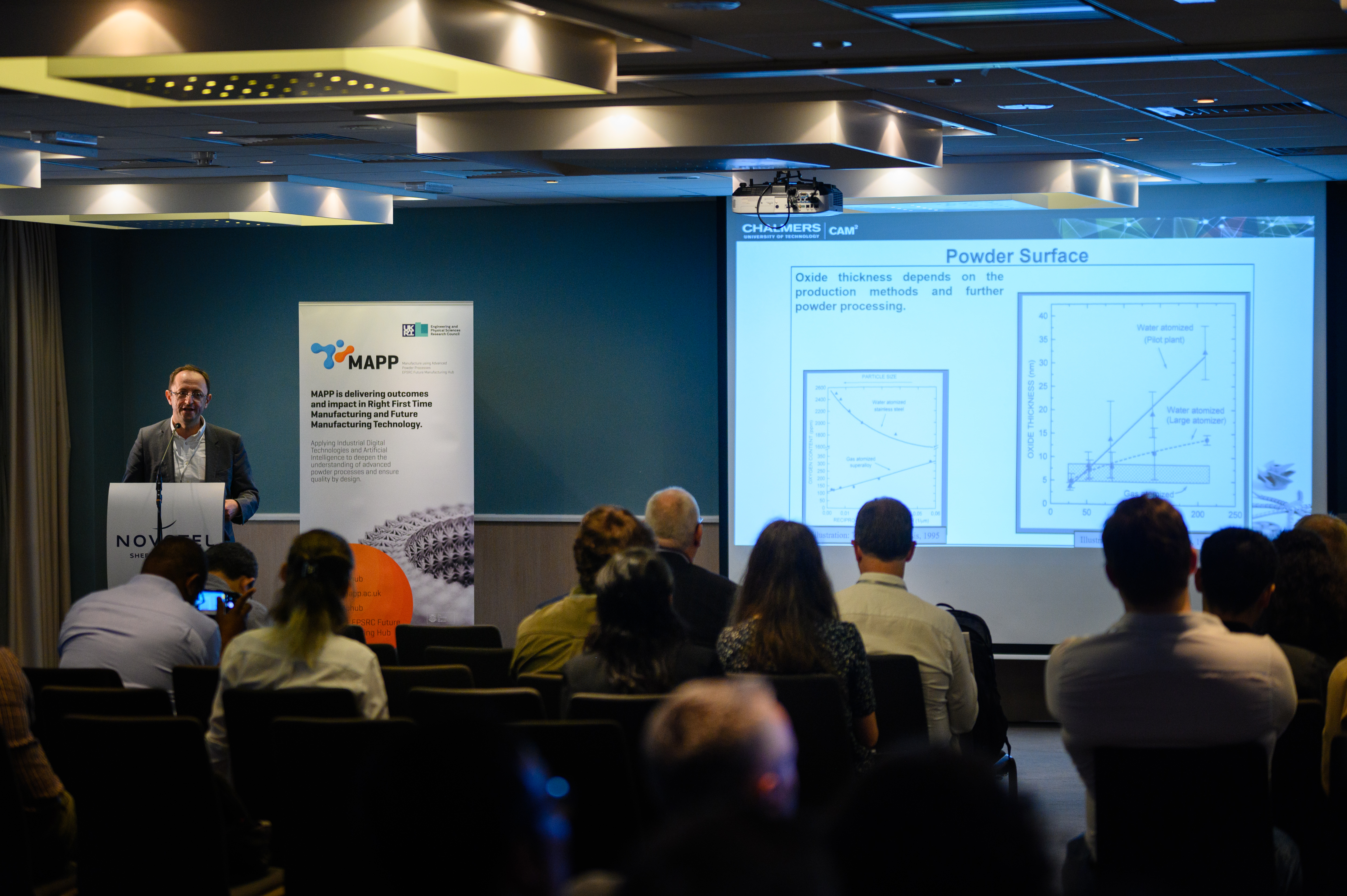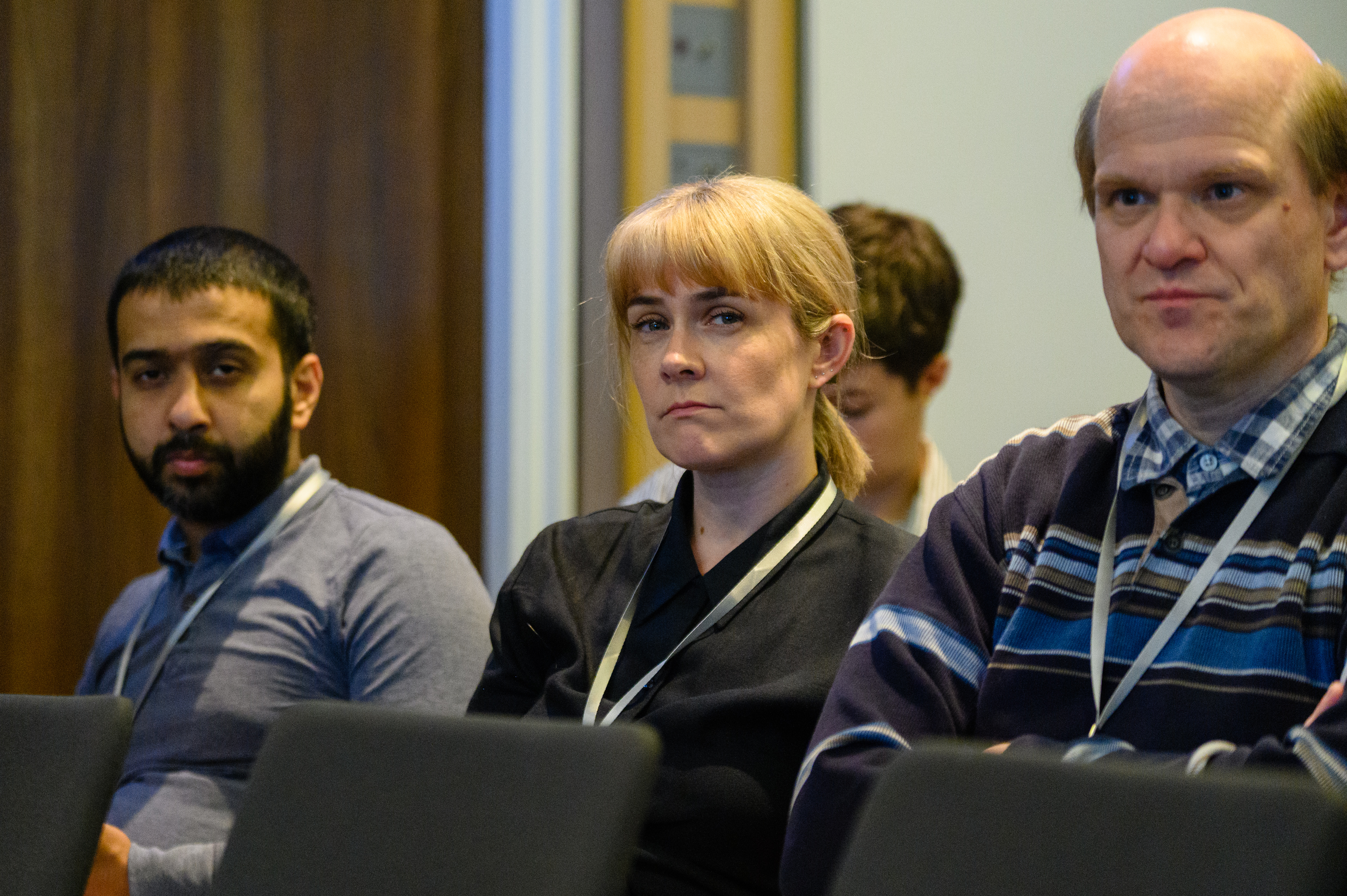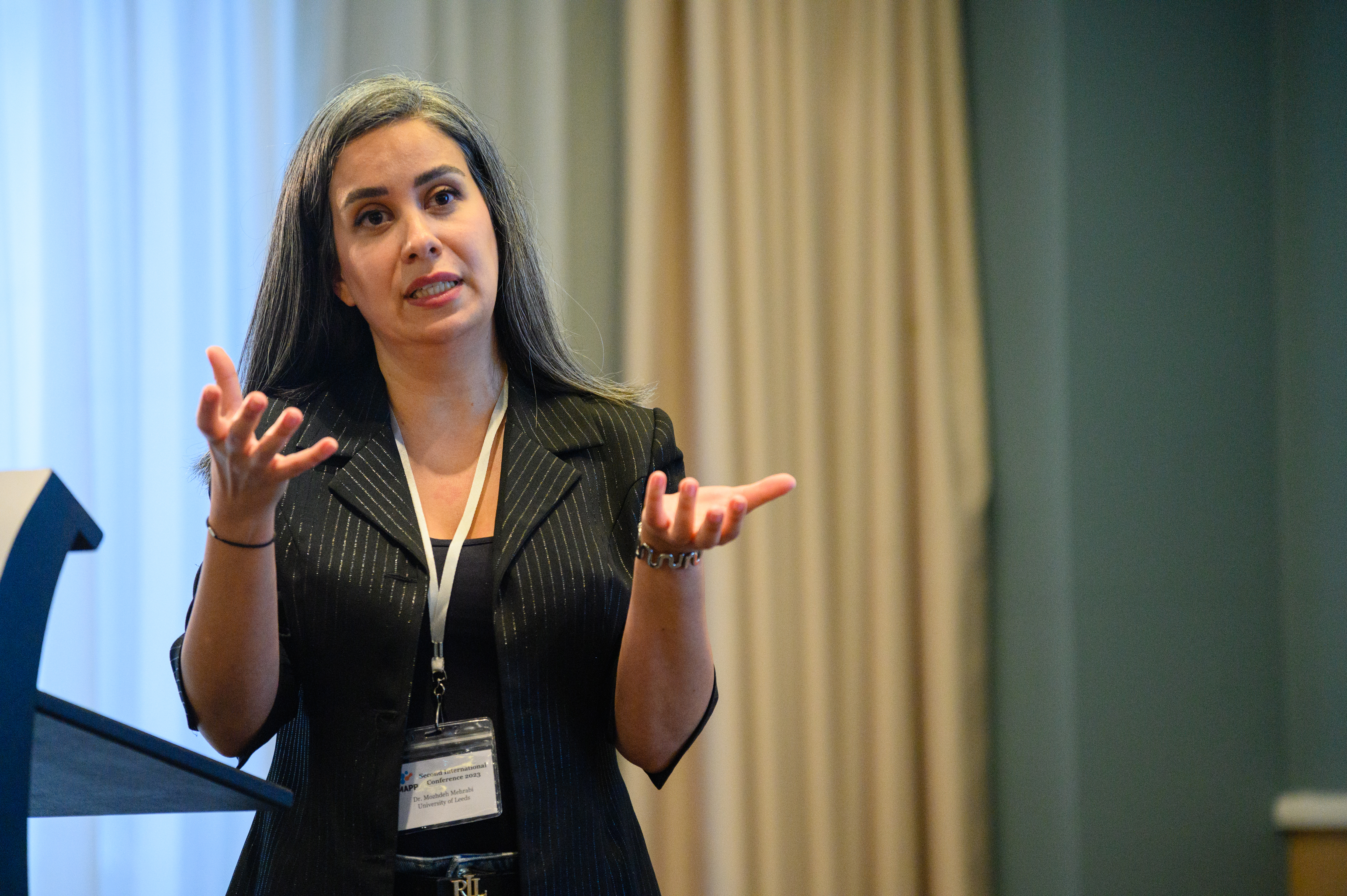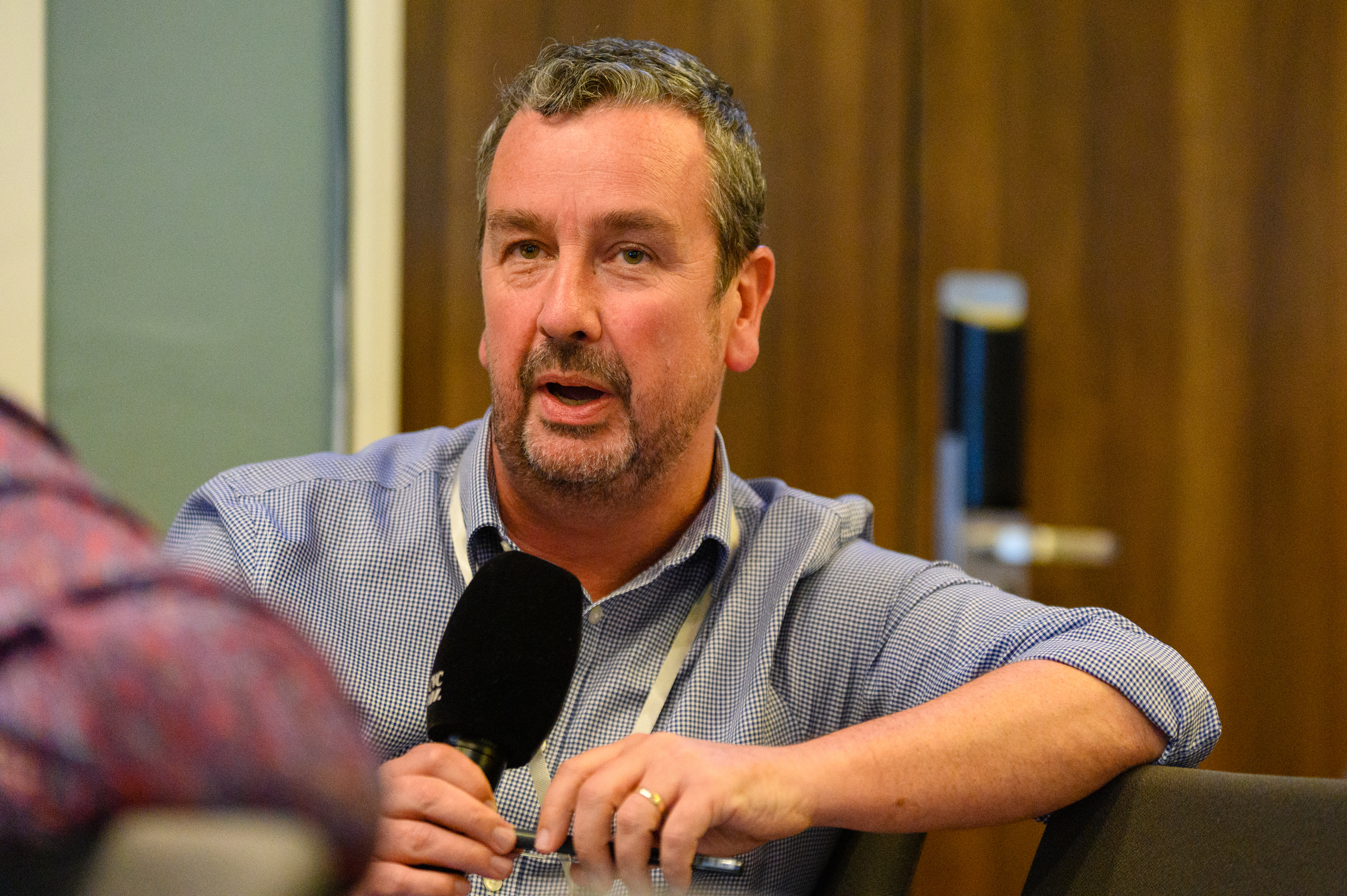 However, I think the overarching takeaway from this conference is PROGRESS – MAPP has achieved this in spades with new technology in development along with projects that focus on established technology to extend and improve it.
The networking opportunities afforded by this event were numerous, and perhaps more valued than they were just over three years ago. And then Candice Majewski delivered a wonderful presentation, which covered, among other projects, her work with anti-bacterial materials for AM parts, which continues to gather momentum. But perhaps the highlight of her talk was her invitation to the audience not just to ask questions but to pose new ideas to her and her team, and to any other speakers who sparked an idea – "that's how the big projects happen, from ideas and conversations at events like this."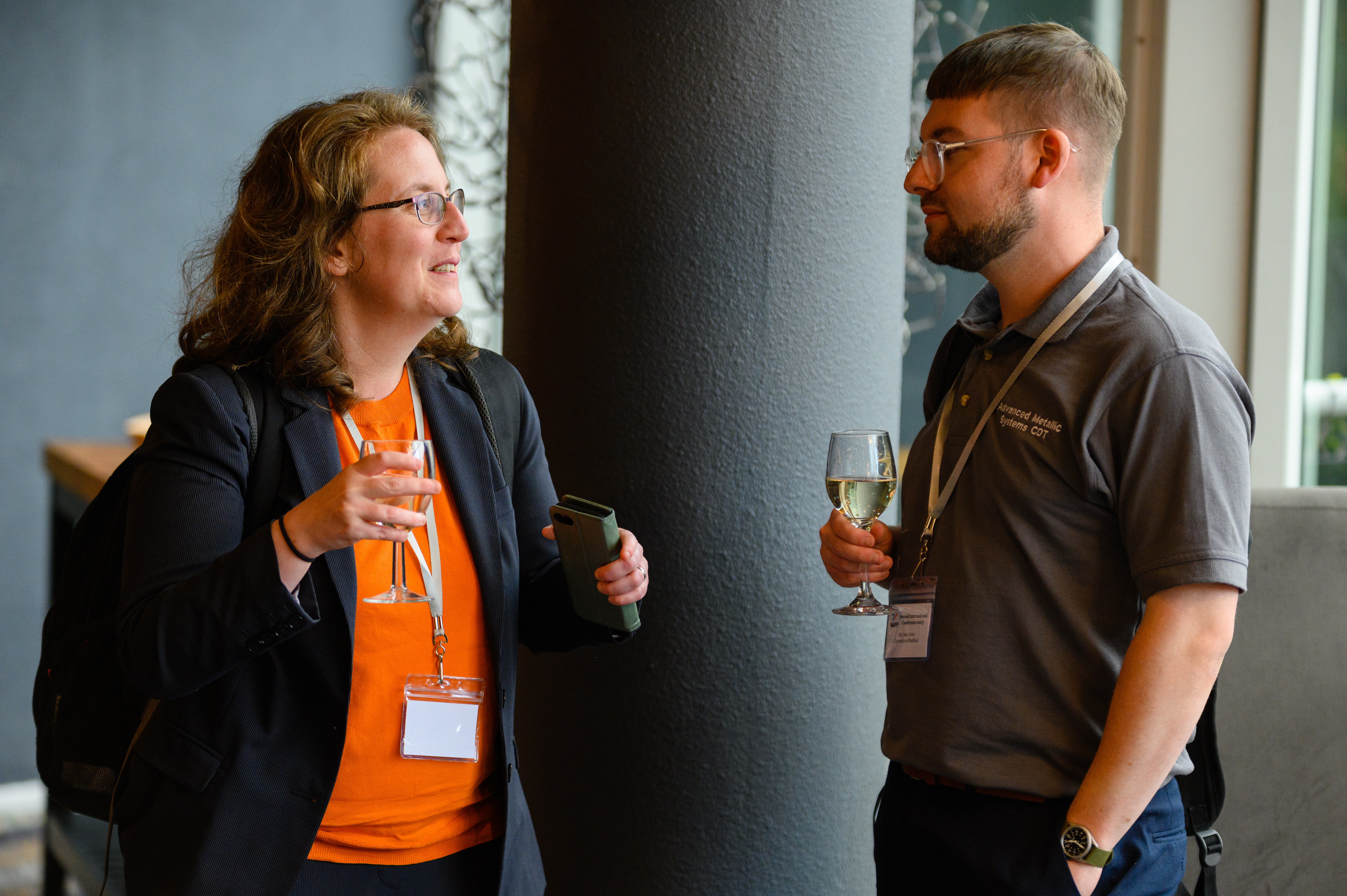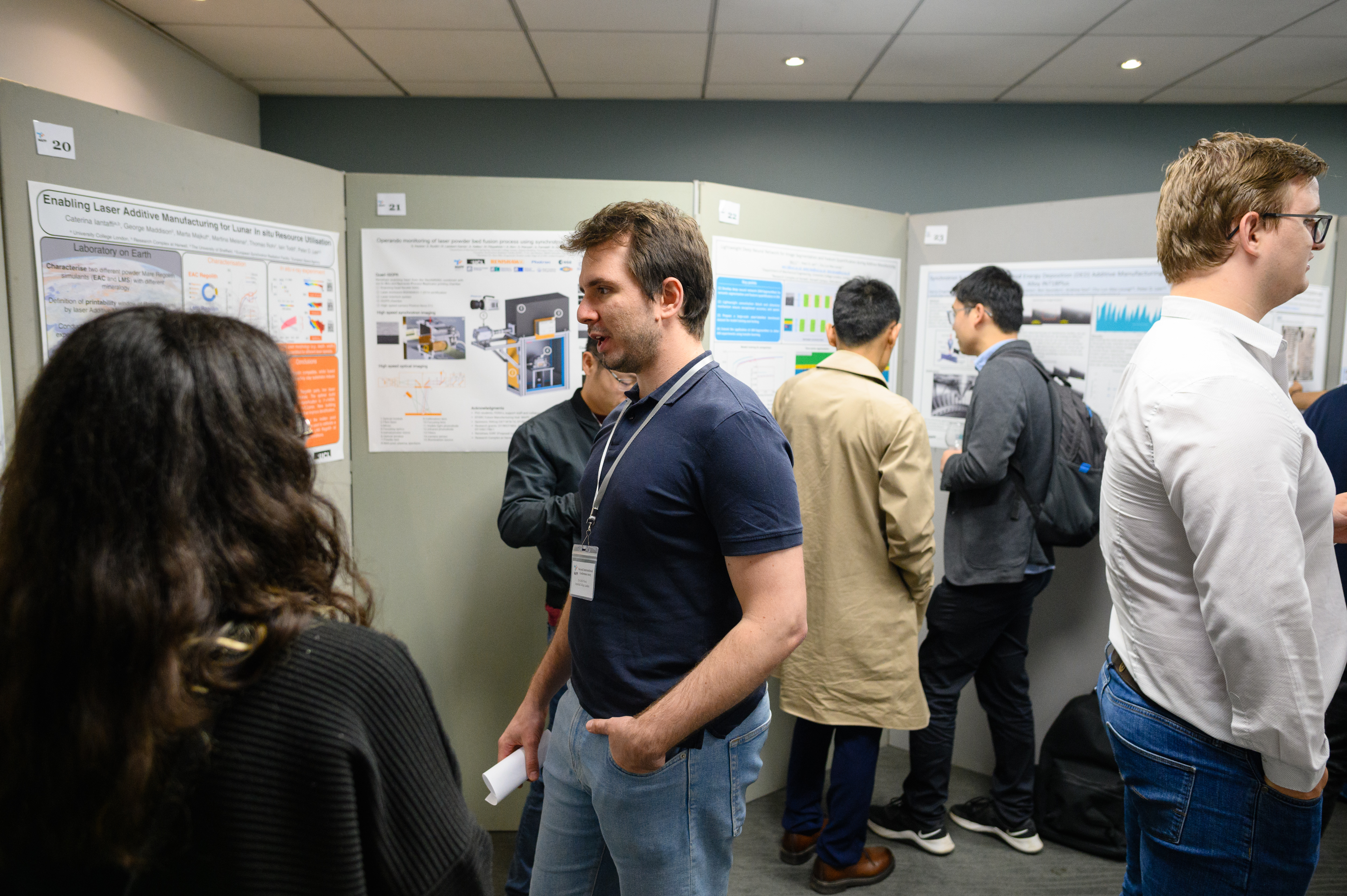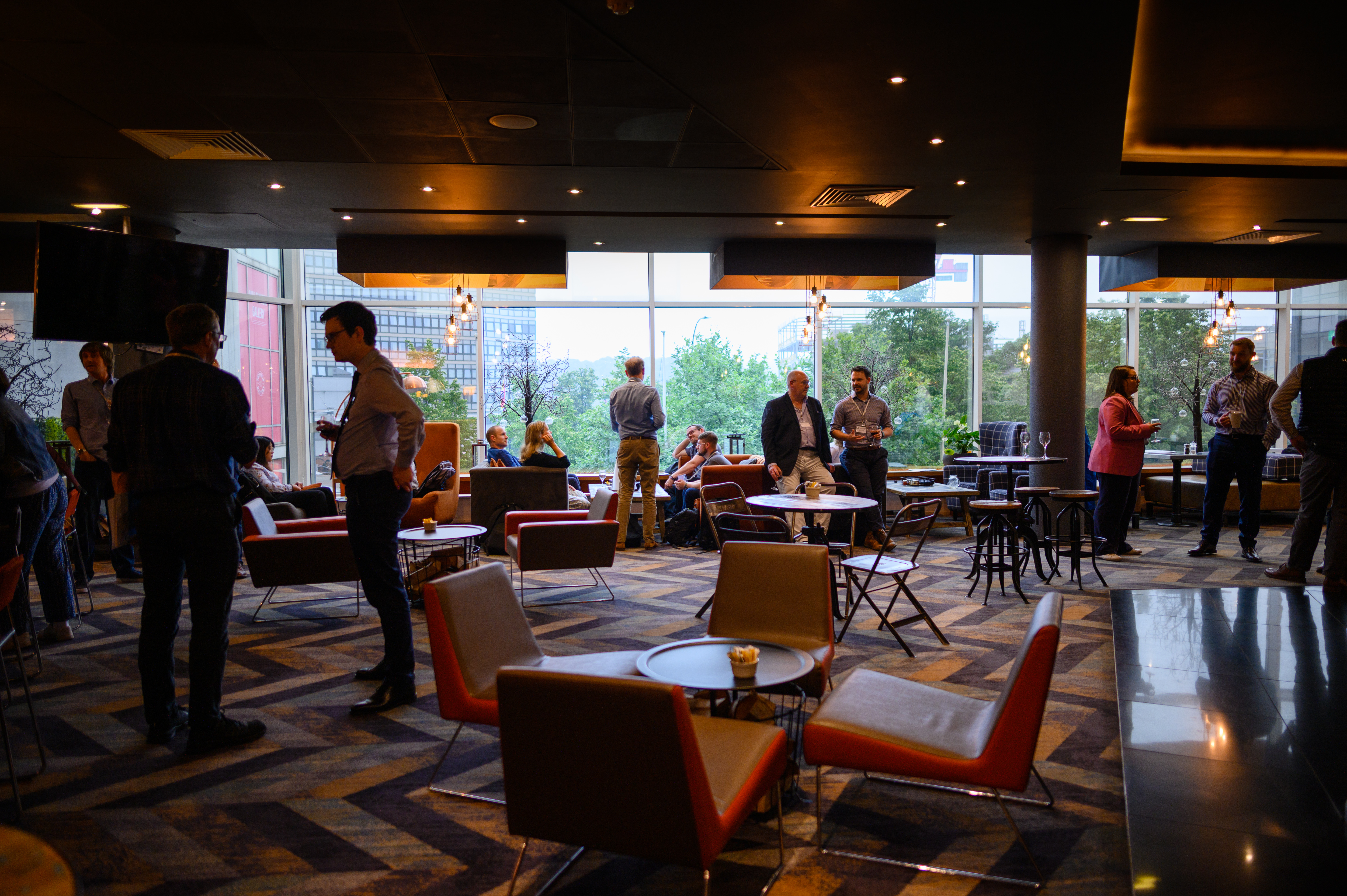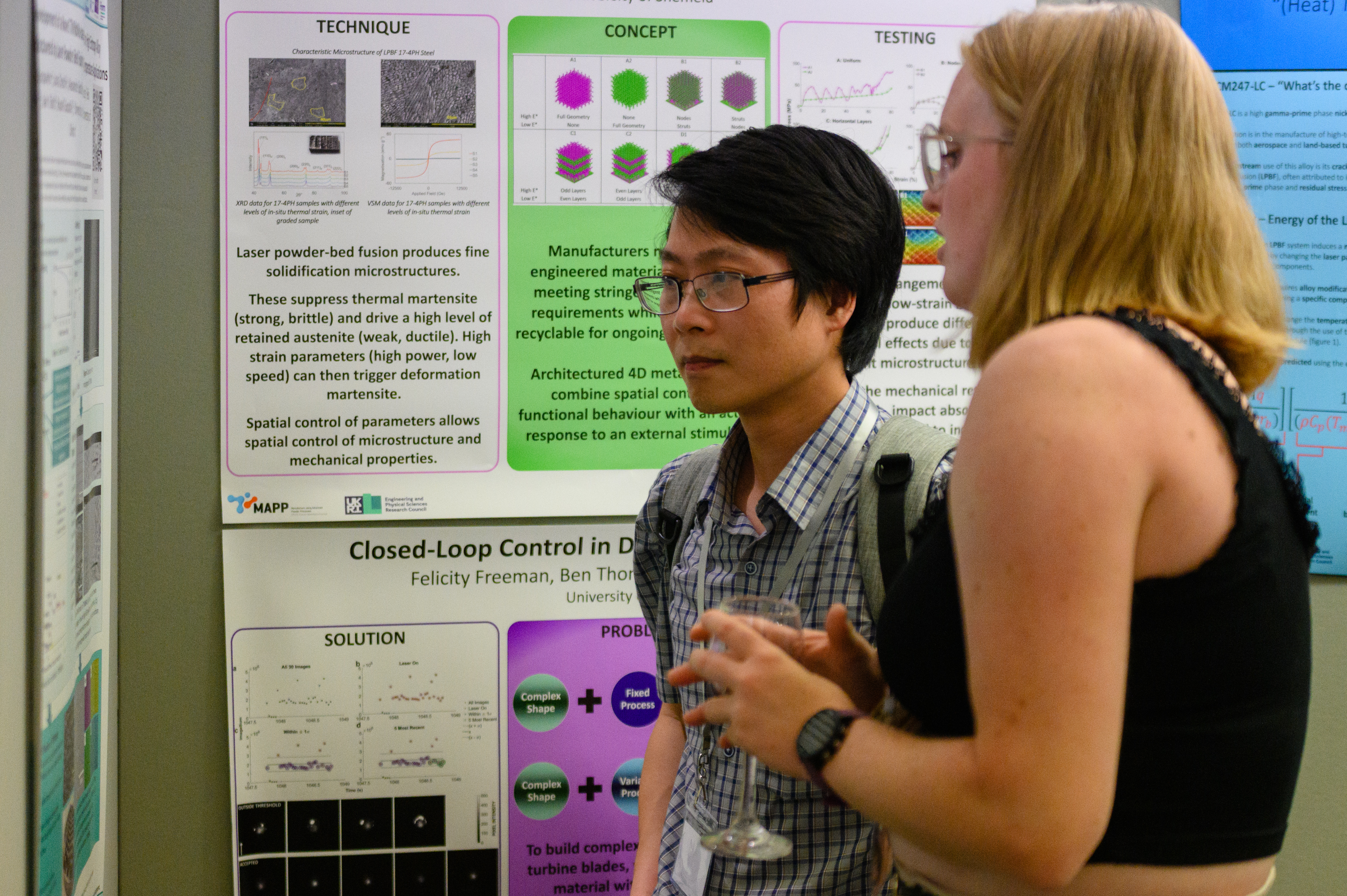 The MAPP Stand was a hit at the Exploring STEM for Girls event at the Octagon on the 4 May 2023.

Please refer to the following for more information on the HEAT-AM project: Funder: Aerospace Technology Institute and Innovate...

Hosted in collaboration with Candice Majewski from the University of Sheffield this free online event will provide an insight...