News:
Machine Intelligence for Radically Improved Additive Manufacturing - MIRIAM
01 / 03 / 18
The Department of Automatic Control and Systems Engineering (ACSE), University of Sheffield, has a central role in a new industry-led research project in Additive Manufacturing.
Machine Intelligence for Radically Improved Additive Manufacturing - MIRIAM is an Innovate UK (Connected Digital Additive Manufacturing) funded project, led by Reliance Precision Ltd, where ACSE, University of Sheffield, has a central role in underpinning research in intelligent and autonomous manufacturing systems.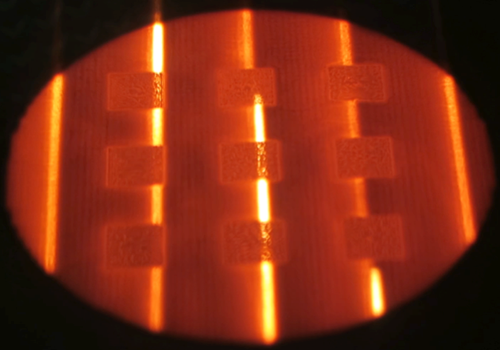 MIRIAM will assist in the development of novel technology for Additive Manufacturing (AM), which will accelerate the adoption of AM technology within the UK supply chain. The main objectives of the project are to enhance and accelerate process development through advanced process modelling, new imaging techniques, as well as creating intelligent process monitoring and autonomy through Machine Learning.
The project is a £666k investment from Innovate UK. Throughout the duration of the project, ACSE will work alongside Reliance Precision Ltd. and two more University of Sheffield Engineering departments: Electronic and Electrical Engineering, and Material Science Engineering.
MAPP GC1 Theme Lead Dr George Panoutsos, lead in the research input from ACSE, said: "As metal additive manufacturing technologies mature, we observe a plethora of in-line process monitoring technologies evolve to overcome AM-specific challenges, and become capable of delivering high resolution and quality data in real-time. Exploiting such information can lead to fundamental process understanding, as well as lead to advanced process control and optimisation."
Dr Jon Willmott, from Electronic and Electrical Engineering, said: "The interesting thing about using thermal imaging for AM is that both technologies have been around for a long time yet are still far from reaching full maturity. We are being pushed by the imaging requirements of AM to develop the next generation of thermal imaging and this should lead to significant improvements in both technologies."
The Additive Manufacturing sector is worth over $4bn and is expected to grow to $20bn by 2020. Metals Additive Manufacturing is a major growth area due to the demand from sectors such as aerospace and medical implants. Using technology outcomes from the project's results could help to boost the growing aerospace industry in the UK and lead to new jobs in specialist manufacturing and key component suppliers.
Republished with permission from ACSE. Click here to view the original article on the ACSE website.
The MAPP Stand was a hit at the Exploring STEM for Girls event at the Octagon on the 4 May 2023.<...