Views:
Delivering on the promise of emerging powder technologies
by MAPP Director Prof Iain Todd
We are in an exciting time for powder-based manufacturing. New market opportunities are rapidly opening up across a diverse range of high value sectors such as aerospace, energy, medical and automotive.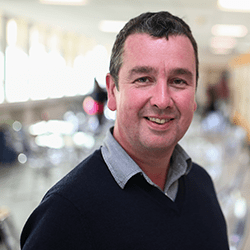 Changing customer behaviours and demands are driving new business models: manufacturing must be faster, greener and more responsive. Growing demands for resource efficiency and reduced waste, coupled with issues of material scarcity and the environmental impact of manufacturing and material production have become significant drivers of change.
Rapid developments in powder-based processes, coupled with innovations across materials science, are offering great potential for new product forms with complex structures, enhanced performance and functionality, and the opportunity to reduce manufacturing time, energy, waste and cost. Technologies have emerged which can significantly reduce processing time (e.g. spark plasma sintering for ceramic matrix composites), facilitate the manufacture of complex objects (e.g. turbine blades via additive manufacturing), and produce components with complex structural hierarchies (e.g. freeze casting for advanced batteries and bio-inspired composites).
However, the developments in these manufacturing technologies are outpacing our understanding of the underpinning process and materials science. Industry is lacking confidence, with uncertainty over in-process behaviour and concerns over in-service performance, resulting in these technologies not realising their full potential.
With MAPP, we've pulled together a complementary and interdisciplinary team of leading UK researchers to solve some of the fundamental challenges limiting the uptake of a vital class of new and emerging technologies, and train the scientists and engineers to implement them. MAPP will recouple manufacturing process development with the underpinning materials science. Together with our partners, we've developed an ambitious research programme that spans the fundamentals of powder materials, advanced in-situ process monitoring and characterisation, and new approaches to modelling and control. We're working with industry partners from key UK sectors, including aerospace and energy, and across the full powder processing supply chain.
Our long-term aim is to develop an entirely new manufacturing approach to the production of engineered components from powder materials: where the inherent variability of starting materials is accommodated and process parameters dynamically varied during manufacturing to reduce product variability, rejection rates and material waste. Using this approach we will design the quality of the final product into the definition of our materials and manufacturing processes.
We're keen to collaborate with partners who share our vision and ambition, so please get in touch with us if you'd like to work with us.
Joint Thai-UK research project to exchange knowledge and upskill Thai academics and engineers in optical manufacturing.