Views:
International conference of New Frontier in Materials Design for Laser Additive Manufacturing
by Dr Chu Lun Alex Leung
I really enjoyed the 20 mins discussion session after my invited talk at the International Conference of New Frontiers in Materials Design for Laser Additive Manufacturing. I had lots of excellent questions from the audience.

Thanks for the invitation from the SPP 2122 Materials for Additive Manufacturing committees, special thanks to Professor Eric Jägle, Professor Bilal Gökce, and Professor Iain Todd for the opportunity.

Over the past few days, I had many inspirational discussions with the attendees. I look forward to working with some of them in the near future.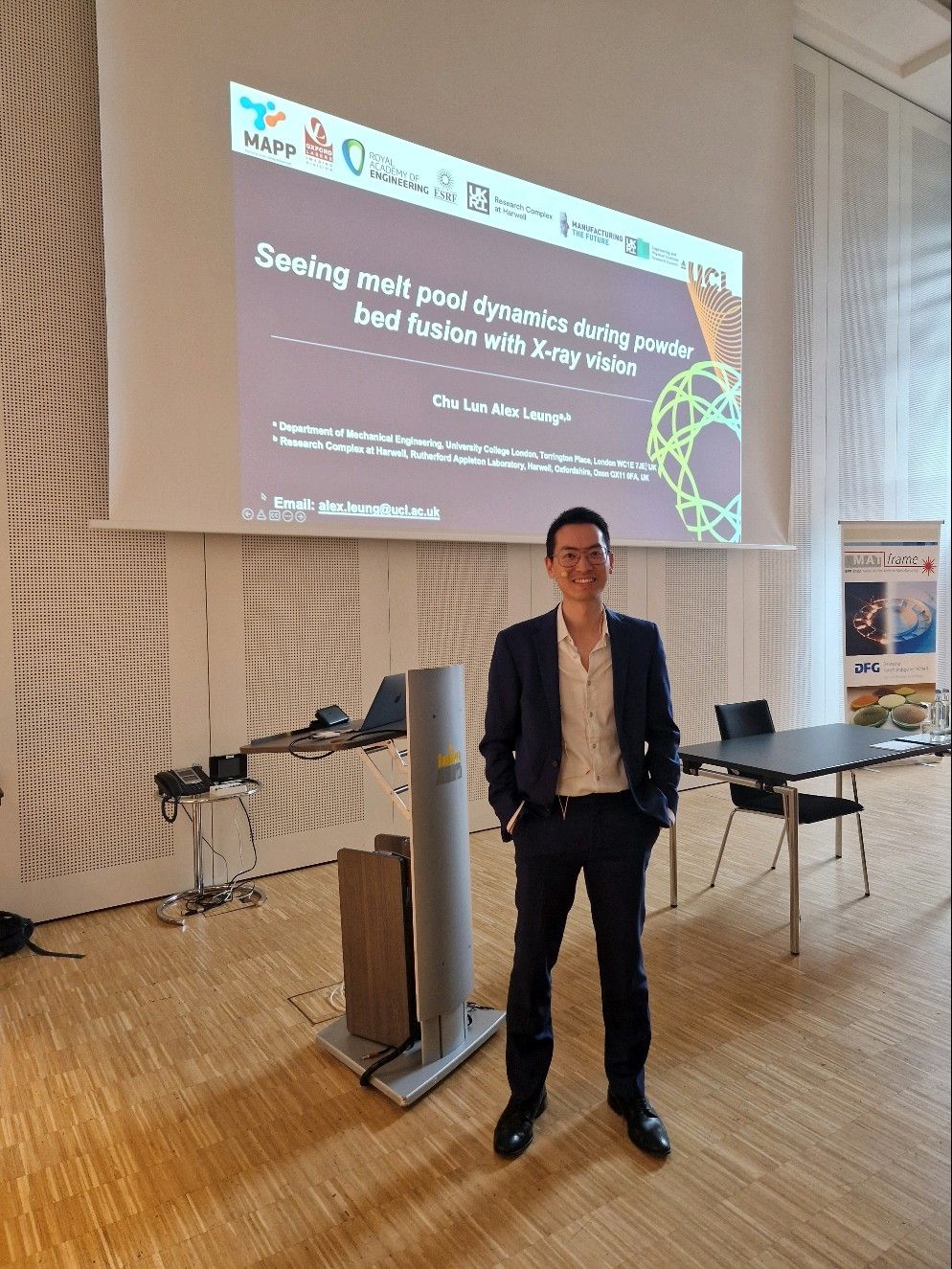 The international conference took place in the historic Montabaur Castle on May 22-25, 2022. Dr Leung's invited talk was titled Seeing melt pool dynamics during powder bed fusion with X-ray vision. MAPP Director Prof. Iain Todd's keynote at the conference was titled In-situ x-ray, alloying metal Laser Powder Bed Fusion.
Joint Thai-UK research project to exchange knowledge and upskill Thai academics and engineers in optical manufacturing.

Connecting scientists and engineers with classrooms across the world.