Views:
In-situ imaging of additive manufacturing processes
30 / 09 / 21
Dr Lorna Sinclair was a PhD student in Professor Peter Lee's group at UCL, based at the Research Complex at Harwell.
She has helped to design and build an in-situ process replicator for the blown powder additive manufacturing process, which is used for synchrotron X-ray experiments that have led to greater understanding of the process.
Her work's main focus is to study the molten pool dynamics and solidification characteristics of metallic powders during AM. She also studies the interactions between the laser and powder particles, and the formation of defects such as porosity during processing.
As her PhD nears completion she gives an overview of its three main areas:
"I have been working on laser powder bed fusion (LPBF) and directed energy deposition (DED), using our AM process replicators on the synchrotron to capture x-ray images of the processes in-situ which shed new light on what is happening during AM builds. The in-situ process replicators replicate commercial systems and are custom-built for use on synchrotron beamlines.
"Initially my main focus was on DED but I looked at LPBF too while the DED in-situ process replicator was being built.
"My main goal was to better understand the DED process, focussing on melt pool dynamics, laser-matter interactions, defect formation, and manufacturing using Ti-alloys alongside other commercial and novel alloys.
"The main AM process variables I looked at were laser power, laser scanning speed, gas flow rates, and powder feed rate.
"Synchrotron X-ray imaging was the primary experimental technique used. Others included X-ray Computed Tomography, Schlieren imaging, metallography, and optical microscopy.
"My first study looked at LPBF and used a process replicator to study laser and pore interactions in multilayer LPBF tracks under a range of process parameters.
"I then moved on to look at sintering phenomenon in DED when manufacturing Ti-alloys using our DED in-situ process replicator (BAMPR) and this work is going to be published in a paper in Additive Manufacturing soon.
"My third study looked at the effects of gas flowrates in DED using BAMPR with comparison to industrial samples produced on a BeAM DED machine in Sheffield.
"It has been a great experience working with the team, industrial collaborators, and sponsors, and conducting research at the Diamond Light Source."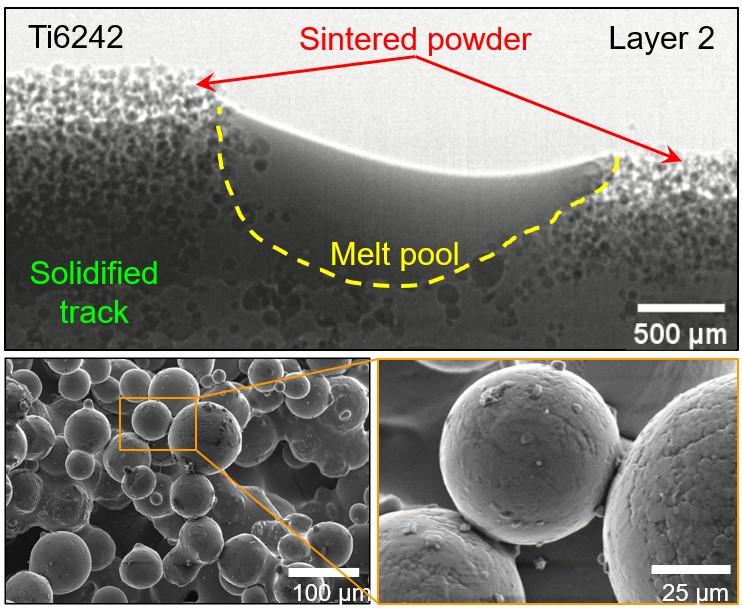 Joint Thai-UK research project to exchange knowledge and upskill Thai academics and engineers in optical manufacturing.