Demonstrators:
Artifact: Unfinished bracket
09 / 10 / 17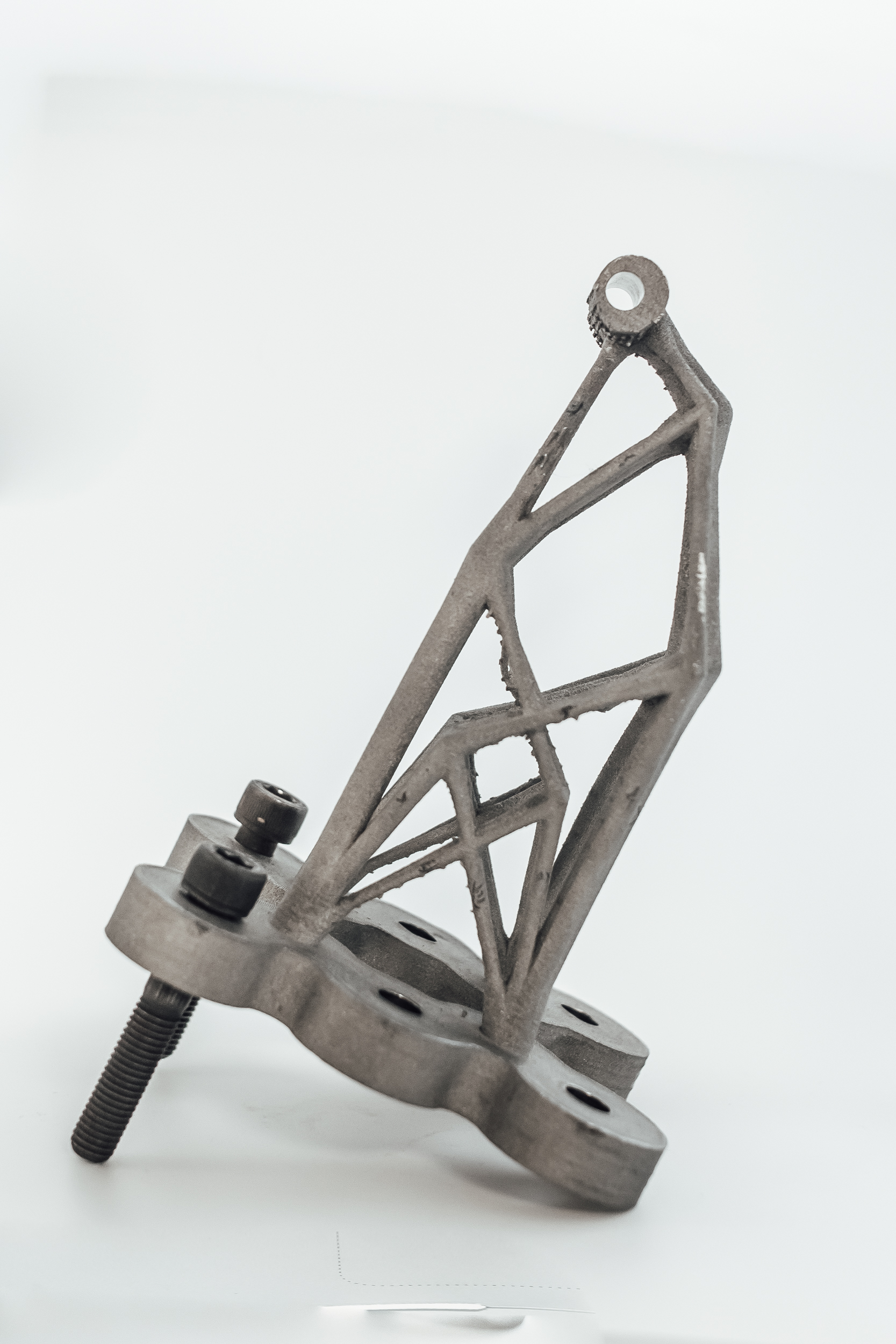 Additive manufacturing offers great design freedom with the ability to produce complex shapes and features. Structures can be optimised to provide the required strength while reducing weight to a minimum.
Material: Titanium Alloy (Ti-6Al- 4V)
Process: Electron Beam Melting (EBM)
Journal Paper: Smith, C.J., Gilbert, M., Todd, I., et al. (2016). Application of layout optimization to the design of additively manufactured metallic components. Structural and Multidisciplinary Optimization. 54, 1297-1313.
Video/

Animation illustrating Directed Energy Deposition (DED)

The Sheffield Titanium Alloy Research [STAR] group partners with ECKART GmbH to convert surplus aluminium alloy powders from atomisation...