Demonstrators:
Artifact: Acetabular cup
09 / 10 / 17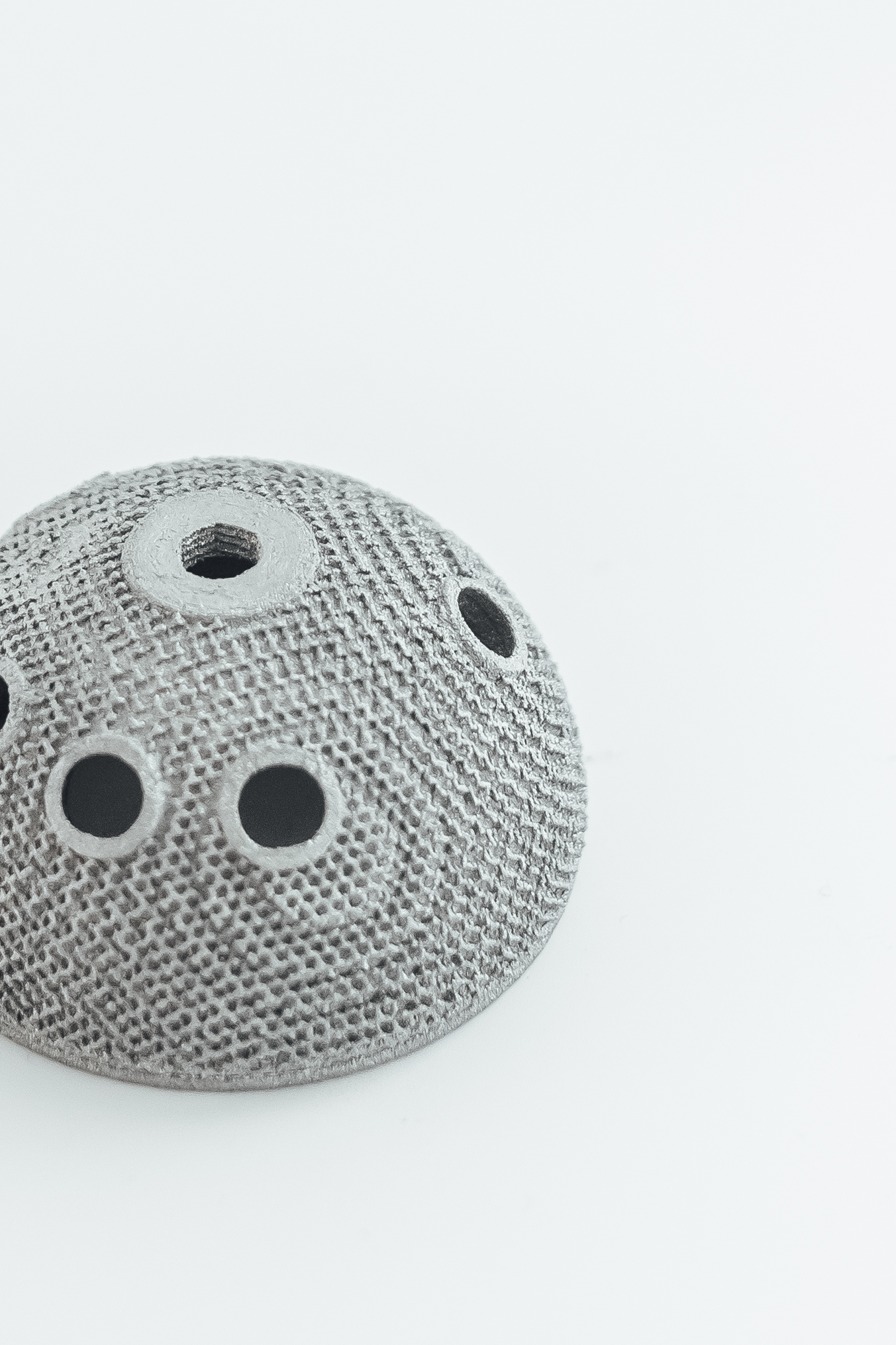 Acetabular Cup, used in hip surgery. Additive manufacturing can be used to design specific features and textures into devices. The surface structure of this hip implant has been designed and manufactured to encourage bone growth into the surface of the implant and better bonding of the implant to the patient's hip
Material: Titanium Alloy (Ti-6Al- 4V)
Process: Electron Beam Melting (EBM)
Journal Paper: Tammas-Williams, S. & Todd, I. (2017). Design for additive manufacturing with site-specific properties in metals and alloys. Scripta Materialia. 135,105-110.
Video/

Animation illustrating Directed Energy Deposition (DED)

The Sheffield Titanium Alloy Research [STAR] group partners with ECKART GmbH to convert surplus aluminium alloy powders from atomisation...