Demonstrators:
2D nanomaterials serving as processing additives
07 / 06 / 22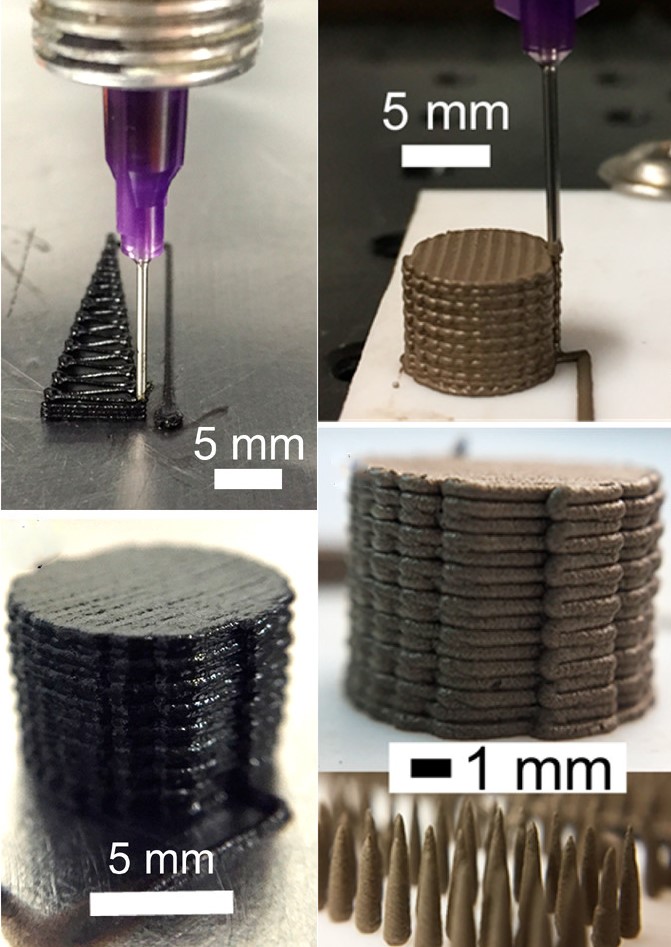 Robocasting is a 3D printing technology based on the continuous extrusion of a paste (or ink) to build parts layer by layer.
These pastes should flow through a narrow printing nozzle (usually 0.1-1 mm in diameter) and then sustain the weight of the printed part.
Graphene oxide (GO) can act as a universal additive to manipulate the viscoelastic response of particle suspensions and formulate water-based robocasting inks for room temperature printing.
Due to its amphiphilic nature and 2D structure, it stabilizes suspensions and modifies the flow and viscoelasticity of pastes containing particles with different chemistries (from ceramics to metals or polymers), and morphologies.
This is in part due to the similarities between GO and clay. Both exhibit flake-like shapes with different functionalities on their edges and faces that lead to the formation of networks. However, in the case of graphene oxide, the amounts required for this are much smaller.
After printing, GO can be eliminated or retained to add functionalities to the materials.
We very often think of new 2D nanomaterials as part of composites and devices that take advantage of their unique properties. This work demonstrates that they can also serve as processing additives and open new opportunities in manufacturing.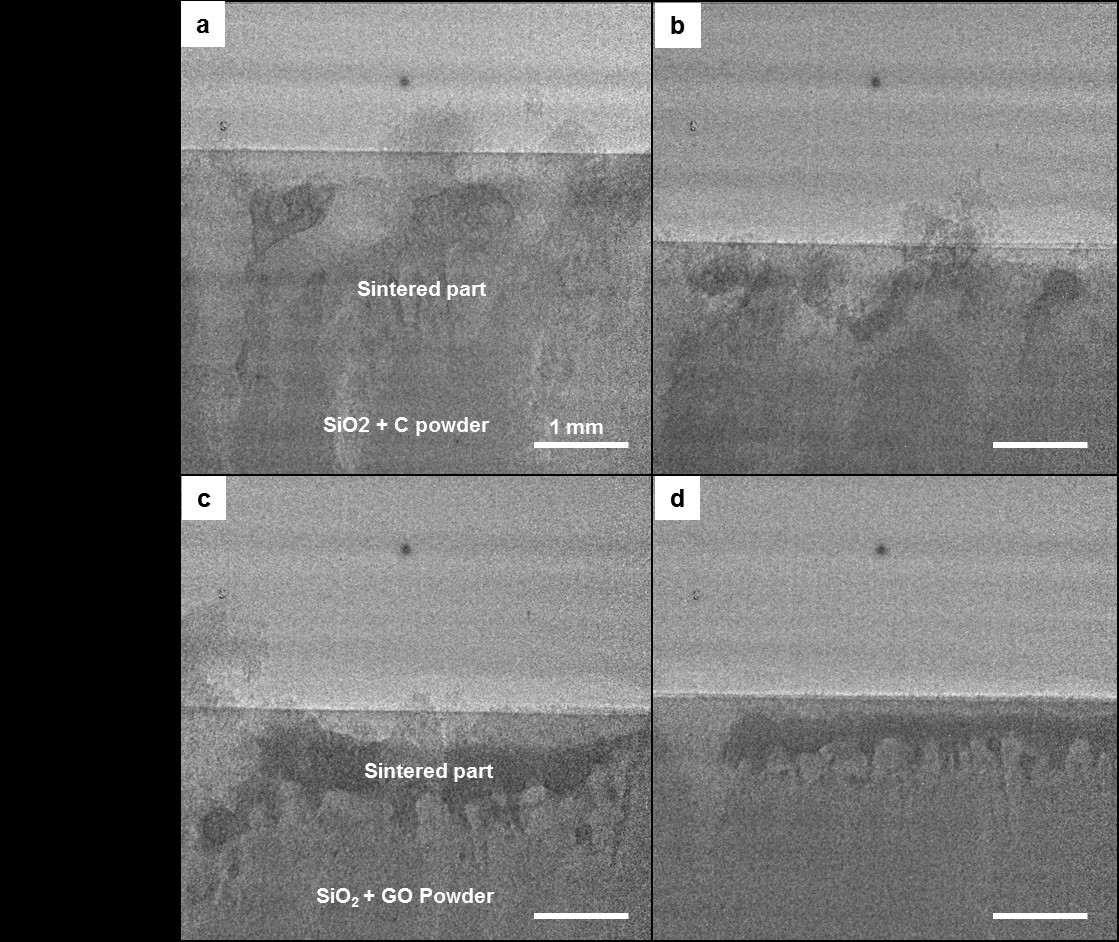 Video/

Animation illustrating Directed Energy Deposition (DED)

The Sheffield Titanium Alloy Research [STAR] group partners with ECKART GmbH to convert surplus aluminium alloy powders from atomisation...