Get involved
MAPP is an open research hub - we are keen to engage with new academic and industry partners. We have a strong collaborative and interdisciplinary research team, an ambitious programme of research, and activities to stimulate new collaborations and translate research into commercial application. As a national hub we offer a route and access to a wider network of expertise and facilities including those within the Sir Henry Royce Institute.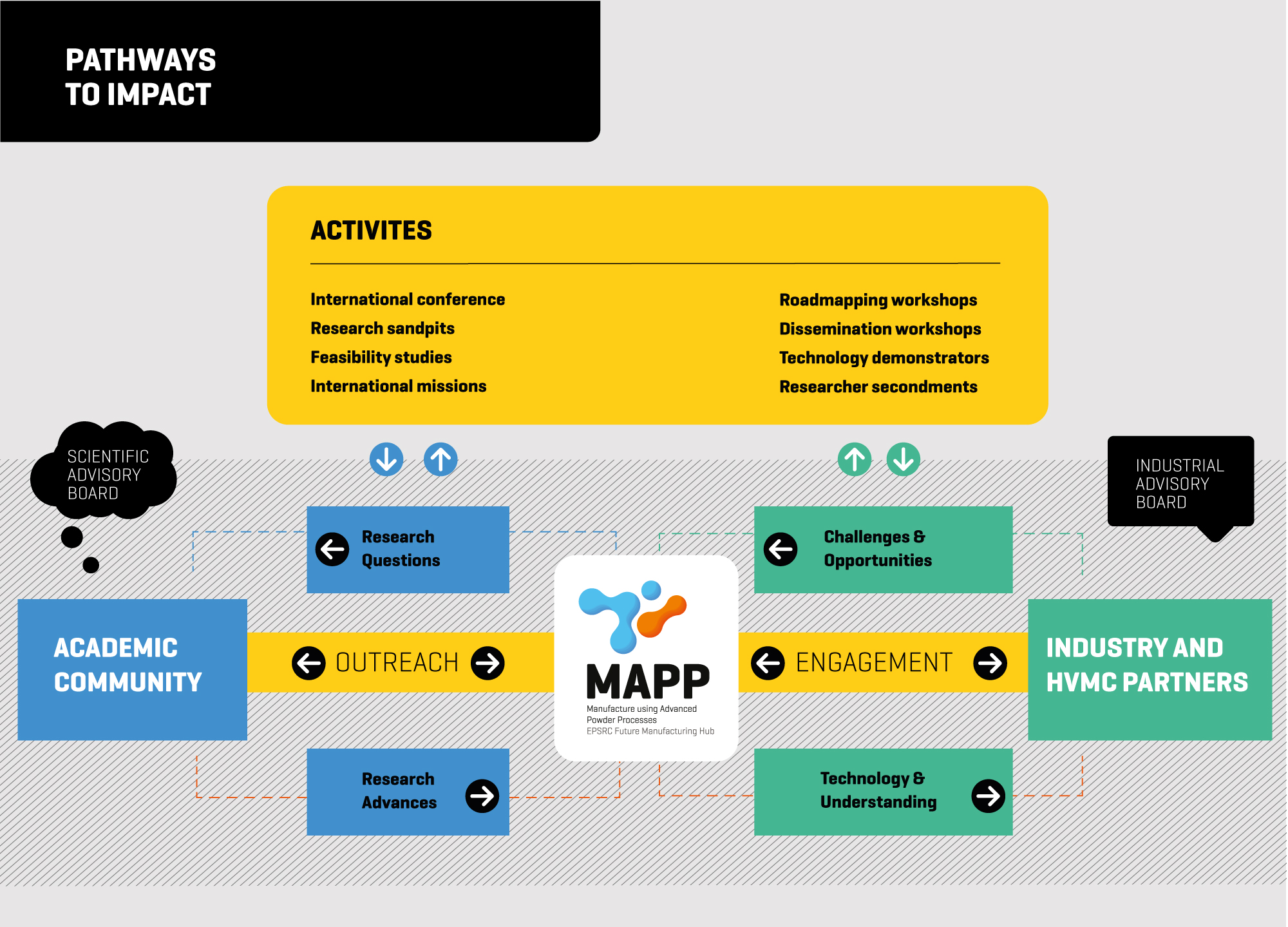 Industry partners

Our core research programme is pre-competitive and focused on solving some of the common challenges and barriers which are limiting the uptake of powder based manufacturing processes, for the benefit of all of our industry partners. In addition to the core programme we have a portfolio of aligned projects which are closer to partner's business interests. We develop partnerships and ensure the successful translation of technology via a number of activities including: roadmapping and dissemination workshops, the development and showcasing of technology demonstrators, and the transfer of staff to ensure effective knowledge transfer.
Academic partners
As an open and inclusive research hub we want to provide easy, supportive and collaborative access to the facilities, tools and research we develop. We have a programme of conferences and workshops to connect with the wider academic research community, and research sandpits and feasibility funding to seed new collaborations. We want to act as a focal point for the interesting research questions which arise from addressing the generic challenges faced by industry in the adoption of advanced powder processes. We are particularly keen to bring ideas into the hub from non manufacturing research areas.
MAPP
University of Sheffield
Sir Robert Hadfield Building
Sheffield, South Yorkshire
S1 3JD
United Kingdom
mapp@sheffield.ac.uk